Emergence of viruses and pandemics and the significance of the animal and agricultural industries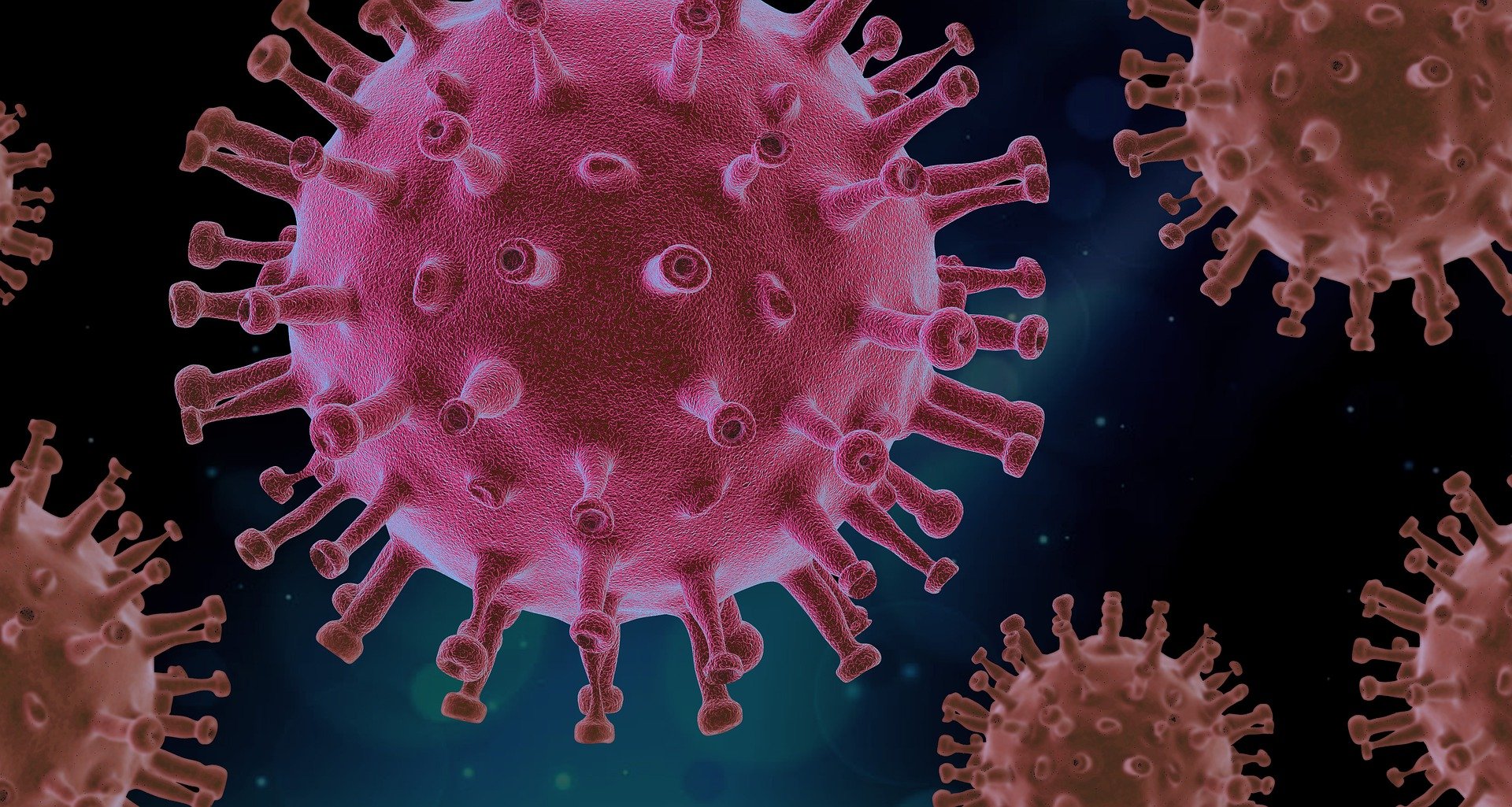 In light of the current situation, we are collecting links to interesting articles that address the correlation between the animal industry and the emergence and spread o f zoonotic diseases such as the new Coronavirus Sars-CoV-2. Although the articles do not always reflect the positions and views of the alliance, the content provides interesting background information.
Current reports and articles on the effects of the global corona pandemic on the animal industry can be found on our watchblog.
We welcome details of other sources and articles on the subject that are not listed here. Contact us regarding this via: mail@gemeinsam-gegen-die-tierindustrie.de
"Viruses also thrive in our stables"
"New viruses will continue to afflict us in the future. The number of zoonotic viruses that jump from animals to humans has risen steeply in the past 50 years. It is therefore regrettable that research stopped so quickly again after Sars. We are now dealing with a virus that is 78 per cent identical to the Sars virus. Until recently, we have been unsuccessful in trying to get money to research vaccines and therapies for the Sars virus. […] If we could have taken further steps earlier, we might now have antibodies to treat patients and protect people in hospitals."
"Viruses also thrive in our stables. The more animals that are kept together in a small area, the easier it is for viruses to circulate and the greater the likelihood is that, sooner or later, they will spread to humans. In this regard, factory farming poses a risk to public health.
Aren't the security standards here much higher than in Asia?
Sure, but even in well-run businesses, keeping viruses away is almost impossible. You cannot breed cattle under sterile conditions. No matter how clean and hygienic your approach, you cannot rule out such cases."
Spektrum: The virologist Peter Rottier explains why new coronaviruses keep appearing and, in addition to the significance of the animal industry, also addresses inadequate research.
Published on 9 May 2020
Understanding the reasons for the Covid 19 pandemic: ecological destruction
"Industrial agriculture and in particular factory farming are a very specific reason for the increasingly common pandemics. Breeding genetic monocultures of farm animals removes any immune barriers that may be present which could slow down transmission. A large animal population and density promotes high transmission rates. For example, wild birds can bring flu viruses to poultry farms, where they mutate and become much more dangerous than in the wild. Let us not forget that in order to minimise the risk of bird flu viruses, millions of poultry were culled in Germany in 2006."
anfdeutsch.com: Many infectious diseases originate from animals. However, the destruction of ecosystems and biodiversity, which plays a central role in the transmission of viruses to humans, is seldom mentioned.
Published on 20 April 2020
Corona Fried Chicken – megaviruses, factory farming and cities with over a million inhabitants
"Industrial livestock are therefore ideal populations as carriers of contagious pathogens. Genetic monocultures of animals remove all natural immune barriers that could otherwise slow down transmission."
Marx21 magazine: If you want to understand why more and more deadly viruses are spreading, you have to turn your attention to global food production.
Published on 1 April 2020
"Environmental changes are triggers"
"Due to the loss of natural habitats and the associated drastic decline in populations, genetic diversity is also decreasing. If an animal species becomes rare, the immune system decreases with the reduced gene pool. Stress also plays a role here."
taz: Interview with the biologist Simone Sommer: the corona pandemic would not have arisen without humans. Nature conservation is also key to our health.
Published on 31 March 2020
New research suggests industrial livestock, not wet markets, might be origin of Covid-19
"In this scenario, SARS-CoV-2 would have evolved to its present form in an animal host before transfer to humans. Like many other scientists, the Scripps researchers think that it is most likely that the initial transmission would have occurred from bats to an intermediate animal host, where the virus then evolved to its current form. […] But hardly any attention has been given to some other animals on this list, which more clearly meet the 'high population density' criteria. Pigs would be an obvious candidate from this list, for several reasons."
GRAIN: Researchers describe alternative scenarios of how the new coronavirus could have been transmitted to humans and the role the meat industry could have played in this.
Published on 30 March 2020
Is meat consumption to blame for the Coronavirus?
"If we continue like this, we will fail", Johannes Vogel sumarises the problem in a guest article for the Tagesspiegel. According to Vogel, who is the General Director of the Berlin Museum of Natural History and Professor of Biodiversity and Science Dialogue at Humboldt University in Berlin, we look too little at the fact that an arrogant human-nature relationship fuels many of our problems – and usually causes them. It is just as possible to implement measures against the illegal trade of wild animals as it is to use natural resources for the benefit of all people and to stop climate change: the technology is there; the only thing lacking is the will to act collectively. Vogel concludes: "The economic and value system, which is based on the exploitation of nature and its unsustainable use, will fail. Now we even know it in the western world: regardless of whether the new Coronavirus came to humans via pangolins, bats or other creatures, we have to redefine how we relate to nature. It is time to realise that humans are and remain part of nature and are fundamentally dependent on it for their survival. We need a change in values – for nature."
veganinfo: Many important scientists agree that the destruction of nature and the animal industry promote the emergence of pandemics like this.
Published on 29 March 2020
What researchers know about the origin of the pandemic
"In early 1918, a doctor in the US state of Kansas documented an illness that caused a high fever and cough and would spread worldwide in the coming years. 50 million people died of the plague known as the Spanish flu. Since then, researchers have been able to locate the probable origin in the US Midwest, where the virus jumped from pigs to humans.
In the decades that followed, the H1N1 viruses continued to lay dormant in pigs and triggered another pandemic in 2009: swine flu."
Der Spiegel: Meat production increases the risk of pandemics.
Published on 28 March 2020
It doesn't come from the outside
"This describes how dependent our system and our everyday lives are on the exploitation of people and nature. Covid-19 and its effects are not simply a threat from the outside, but originate from the system. If we now stand in front of empty supermarket shelves or worry about whether our relatives are treated in the event of an infection, we should understand how existentially vulnerable capitalism is and how closely the ecological and social questions are connected. It is more important than ever to think about how we can change this system. That would really help the environment and the climate – just as much as a fair, global health system."
der Freitag: What epidemics have to do with the destruction of intact ecosystems by humans.
Published on 24 March 2020
"The likelihood of pandemics rises with the increasing destruction of ecosystems"
"Humanity creates the conditions for diseases to spread. We reduce the barriers between humans and host animals, in which such viruses naturally circulate. We had to expect pandemic influenza to spread as well as many deaths. And we can count on the fact that there will be other pathogens, with some of them having even more serious effects. Large changes in land use lead to habitat loss, which leads to higher population densities of some species and also more contact with people. The species that survive change their behaviour and increasingly share habitats with other animals as well as humans."
Riff Reporter: Interview with environmental researchers Josef Settele and Joachim Spangenberg on the connection between the Corona crisis and environmental destruction.
Published on 23 March 2020
From animal to human
"Habitat loss not only increases the risk of disease outbreaks, but also how we interact with animals intended for human consumption."
From Le Monde diplomatique: Many pathogens come from wild animals. Habitat destruction plays a key role in the transmission to humans.
Published on 21 March 2020
Virologist Christian Drosten: "In Germany, we have some advantages over other countries"
"The current reason should now be very convincing to make the necessary changes. The problem is the desire for meat in an expanding society."
Der Stern: Christian Drosten in an interview about the origin of the corona viruses.
Published on 21 March 2020
"Tip of the iceberg": is our destruction of nature responsible for Covid-19?
"In 2008, Jones and a team of researchers identified 335 diseases that emerged between 1960 and 2004, at least 60% of which came from animals. Increasingly, says Jones, these zoonotic diseases are linked to environmental change and human behaviour. The disruption of pristine forests driven by logging, mining, road building through remote places, rapid urbanisation and population growth is bringing people into closer contact with animal species they may never have been near before, she says."
The Guardian: With the increasing loss of habitat and biodiversity worldwide, the Coronavirus outbreak could just be the beginning of massive pandemics.
Published on 18 March 2020
Social contagion
"In fact, the 'natural' sphere is already subsumed under a completely global capitalist system that has fundamentally changed the climate and destroyed most pre-capitalist ecosystems."

Analysis and critique: abridged translation of the English text "Social Contagion" from the Chuang blog (http://chuangcn.org/2020/02/social-contagion/).
Published on 17 March 2020
Viral capitalism
"On the other hand, profit-driven factory farming promotes the emergence and spread of viruses and epidemics within the animal kingdom, since the animals are raised under the most brutal and unsanitary conditions, which greatly promotes the transmission and spread of viruses, and for 'efficiency reasons', a monoculture is preferred for breeding, which additionally reduces the development of resistances in animals."
re:volt Magazin: A viral crisis of capitalism brings the world to a halt and affects the most vulnerable of us. In light of this, it is important to organise in a solidarity-based way and promote left-wing perspectives.
Published on 11 March 2020
Coronavirus: the agricultural industry would risk millions of deaths
"To limit the outbreak of new viral infections, food production must be changed radically."
Marx21-Magazin: A conversation with the evolutionary biologist Rob Wallace about the dangers of Covid-19, the responsibility of the agricultural industry and sustainable solutions to fight infectious diseases.
Published on 11 March 2020
Connecting the Coronavirus to agriculture
"So while the distinction between factory farms and wet markets isn't unimportant, we may miss their similarities (and dialectical relationships). […] Spreading factory farms meanwhile may force increasingly corporatized wild foods companies to trawl deeper into the forest, increasing the likelihood of picking up a new pathogen, while reducing the kind of environmental complexity with which the forest disrupts transmission chains."
Counterpunch: Evolutionary biologist Rob Wallace on the emergence and spread of viruses such as the novel Coronavirus and the importance of capitalist food production and environmental destruction for this.
Published on 24 Februar 2020