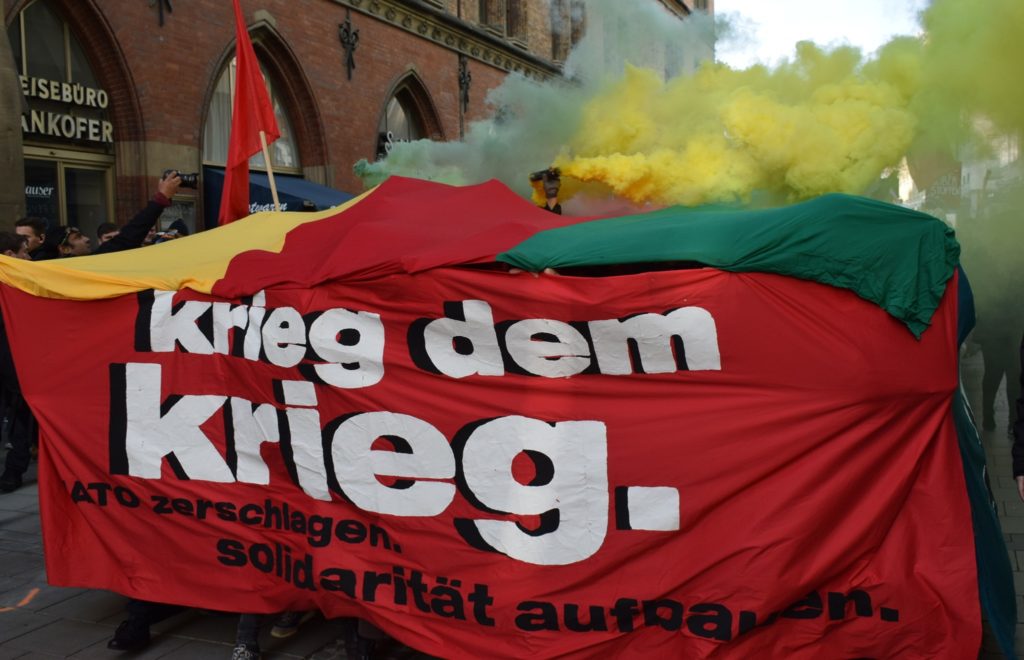 In Munich this weekend, the powerful from politics, the military, corporate leaders and the defense industry gathered again for the NATO Security Conference. Resistance to this war conference was also starting. At the evening demonstration "Keine Sicherheit diesen Verhältnissen" on February 14th. demonstrated about 1600 people against the SiKo. The demo has been supported by Ende Gelände, Karavane, Seebrücke München, Bündnis NoPAG, anti-racist and anti-fascist groups. The demonstration sees itself as part of the climate justice movement and resistance to the shift to the right and the authoritarian state restructuring. You can find the Alliance's press release on the demo here.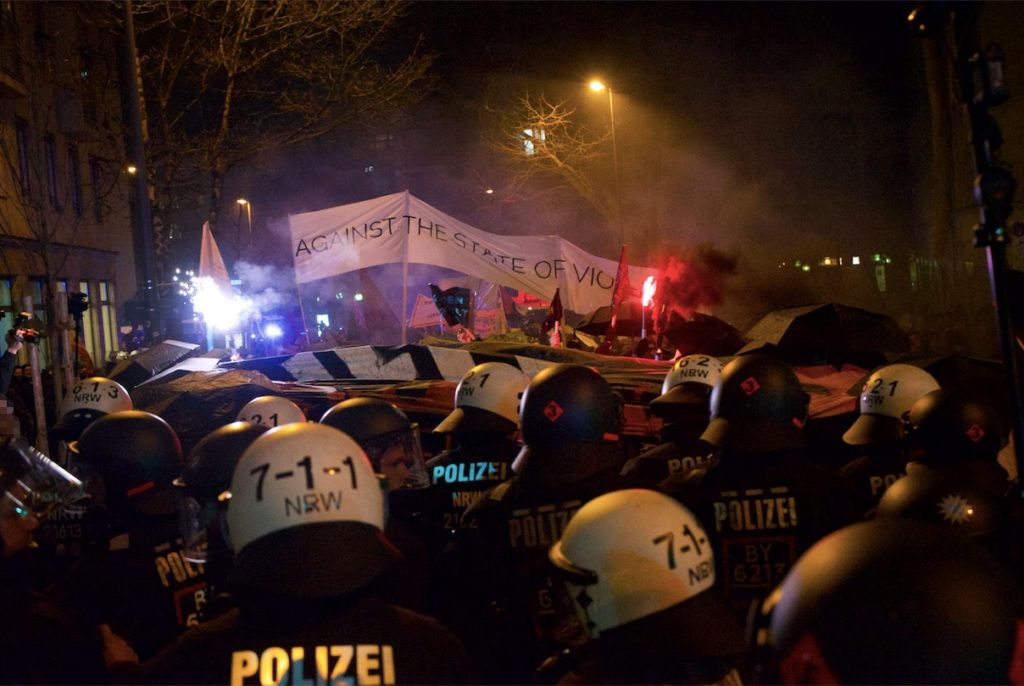 Around 5,000 people took to the streets against the meeting of the warmongers, known as the Munich Security Conference, on Saturday. A spontaneous demonstration through the pedestrian zone, which was combative and self-determined, initiated the official demo. The normalization of war operations, German arms exports and militarism in public are becoming increasingly unacceptable. More information from the internationalist-anti-capitalist bloc can be found here.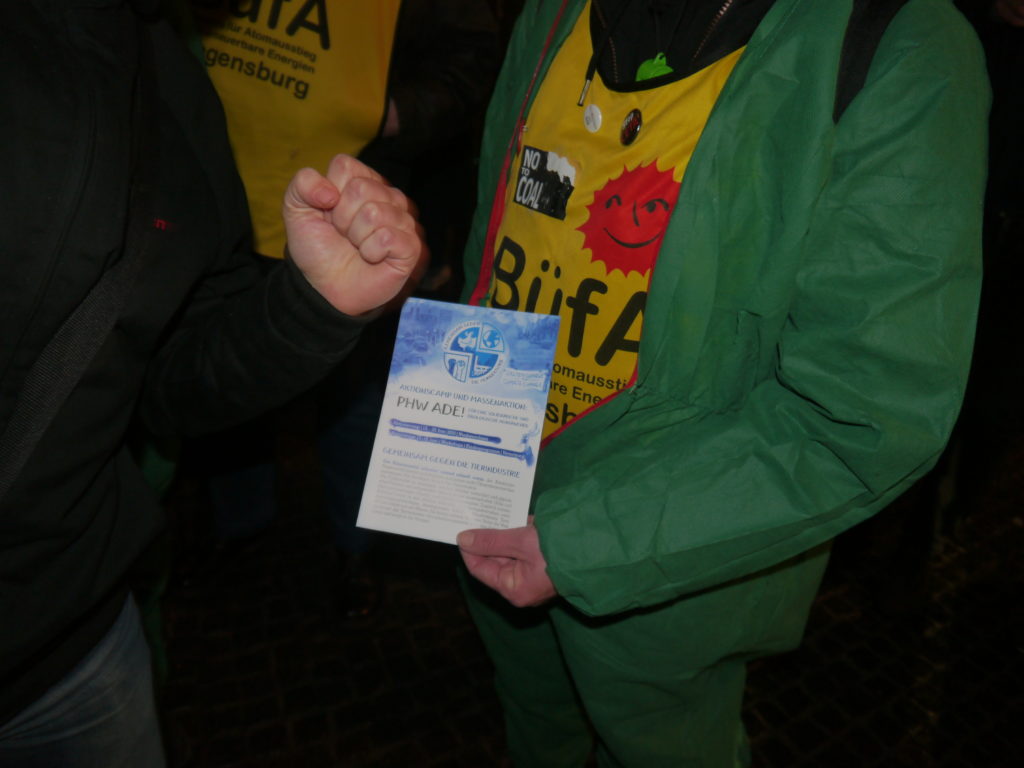 We were also represented in the climate block on Friday and fighting in the anti-capitalist-internationalist block on Saturday. Because the alliance "Together Against the Animal Industry" is part of leftist struggles and we understand our struggle as
feminist, anti-fascist, anti-racist, anti-militaristic and anti-capitalist. In this context, we are in solidarity with all who resist the shift to the right, border protection, armament, the military and the warmongering.
Since NATO and the military represent and protect the interests of those responsible for the climate crisis, the destruction of the environment and the suppression of living things, we naturally took part in the protests.
Together we were on the street against armament and war.
Despite surveillance and repression, the resistance was resolutely carried onto the street!
War by war!
No more human life for power politics, wars and arms deals!