On May 02, 2020, a large animal rights demonstration will take place in Hamburg under the motto "Hand in Hand for Animal Rights 2.0". The demonstration is organized by the Animal Rights Activists Alliance, and many other groups are also calling for this. We also support the call: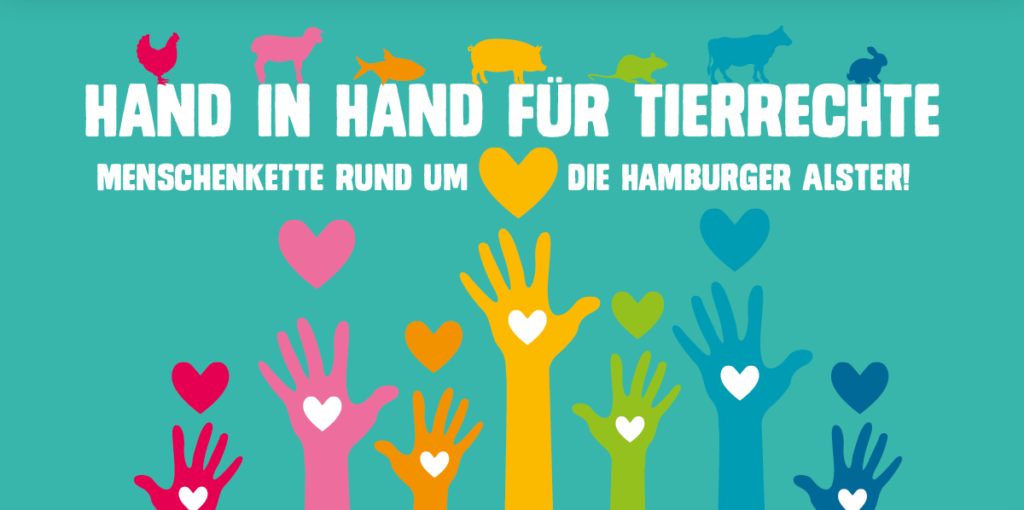 https://www.tierrechtsaktivistenbuendnis.de/hand-in-hand-fuer-tierrechte-2-0/
This is the call from the Animal Rights League:
WE SET A RECORD!
On 02.05.2020 it is to go in Hamburg around the Alster again media-effectively around animal rights and Veganismus.
We want to show society, politics and the media our strength, which we have through our unity in the overall goal and through our numbers. Together for animal rights. All together.
On 02 May 2020 something never before seen will take place!
Currently 21 German and international animal rights organisations, groups and initiatives are officially mobilising with us for the longest planned human chain for animal rights ever.
Together we pull together to reach as many people as possible and bring them to Hamburg!
The long-time animal rights activists and animal liberators as well as those who have recently become active and those who have never been on the streets before, the health as well as the pudding vegans and raw food vegans, the not-yet-vegans and the vegetarians with a constantly bad conscience, from the vegetable children with their vegetable parents to the elderly vegetable fans!